2017 Calico HB122
Trailer Not Found — Looks like this one got away!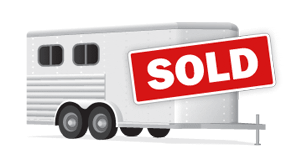 We're sorry, but the 2017 Calico HB122 unit from Country Blacksmith Trailers in Mt. Vernon, IL is no longer available.
Let us help you with your search!
There are over 439 other trailers for sale on HorseTrailersUSA.com that might be perfect for you! Below are a few trailers that are similar to the 2017 Calico HB122, or you can start a new search on our Search Horse Trailers for Sale page.
Similar Trailers For Sale on Horse TrailersUSA
2018 Calico HB122
$6,182.93
Mt. Vernon, Illinois
2018 CALICO 2 HORSE SLANT W/ DRESSING ROOM, 12 LONG, 6 WIDE, 6 6 HIGH, SILVER METALLIC PAINT WITH BLACK STRIPES, 2-3.... More
2018 Calico HB122
$6,328.87
Carterville, Illinois
2018 CALICO 2 HORSE SLANT W/ DRESSING ROOM, 12 LONG, 6 WIDE, 6 6 HIGH, DARK SLATE GRAY METALLIC PAINT WITH WHITE STRI... More